Need to find an end cap, free-standing display, side kick, or clip strip for a job?Use the information below to help you locate what you need.
For starters, this 3.5 minute video will help you identify different types of in-store displays.
Not a video person? Keep scrolling for more information.
End Cap
An end cap is a display that is at the end of aisle. Some end caps can be found facing outward toward a main walkway. End caps can also be found facing interior shelves, away from a main walkway.

Main Walkway
A main walkway is a wide path that contains product displays within the walkway.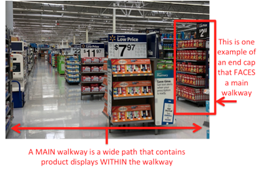 Side Kick
A side kick is a display that is on the side of an end cap, facing the shoppers who are shopping in the aisle.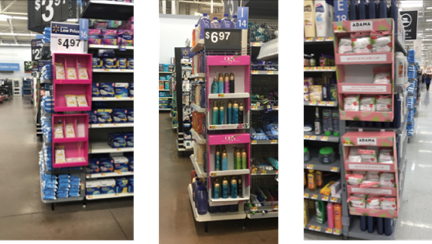 Free-Standing Display
A free-standing display is a display that is within a main walkway, but is not attached to an aisle.

Clip Strip
A clip strip is a display where products are clipped to or hung on a plastic strip, often in front of other products. These are much smaller than the other types of displays.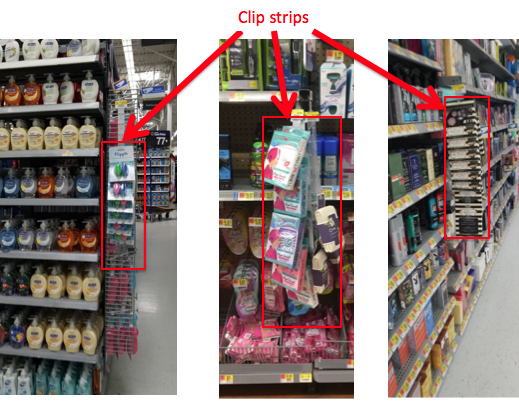 Health & Beauty Products
When we use the term "health and beauty" products, we mean these kinds of products:
Cosmetics

Skin care, including soaps and lotions

Personal care (deodorant, razors, toothpaste, etc.)

Hair care

Over the counter medications, including first aid products

Eye care like contact lens solutions, eye drops, etc.

Vitamins, supplements, and nutritional products

Feminine care/hygiene products

Other similar items that would be found in the same department of the store as the above items.